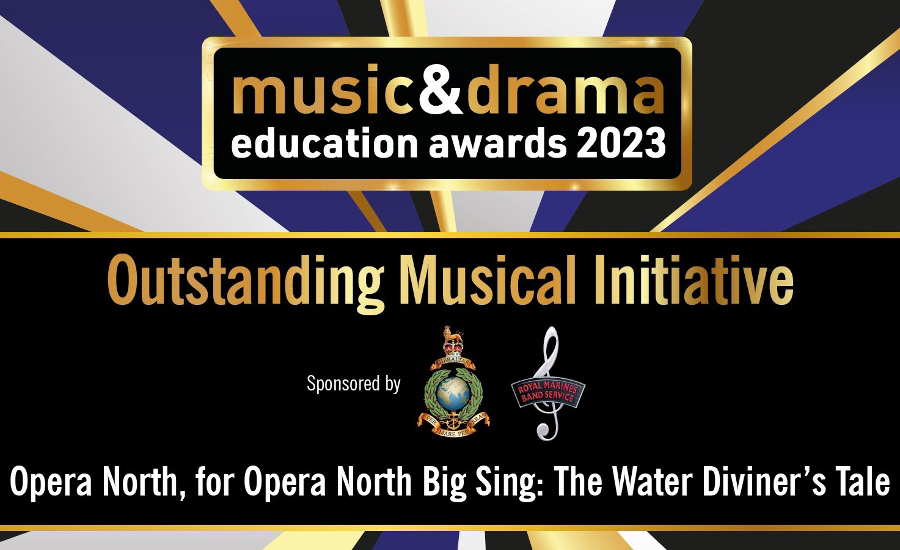 Camille is delighted to have played the 'Weather Forecaster' in Opera North's production of 'The Water Diviner's Tale'.
The touring production which included the participation of over 800 children won the 'Outstanding Musical Initiative' Award at the Music and Drama Education Expo in February 2023.
The story which focuses on themes of climate change and the environment was composed by Rachel Portman with the libretto by Owen Sheers.