INTRODUCTION
---
Mezzaterra is a song cycle that explores themes of culture, language, and heritage. Drawing inspiration from pharaonic hieroglyphs through to contemporary poetry via European art music and music for religious rituals, the result is a 40-minute piece fusing Arabic and European musical styles. It aims to provide a voice for those not often heard, those who traverse countries and cultures; those whose language and music represents a meeting point in a complex pattern of migration. The piece draws on Coptic hymn, German lieder, English song, classical Arabic song, and the Andalusian muwashshahat tradition.
Mezzaterra examines concepts of travel, wandering, being an outsider, a foreigner – issues that were as powerful and relevant in pharaonic times as they are today.
Written between November 2021 and July 2022. Concept and vocal material by Camille Maalawy. Piano and composition by Mark Slater. Original percussion improvisations by Guy Schalom.
See below for further information and video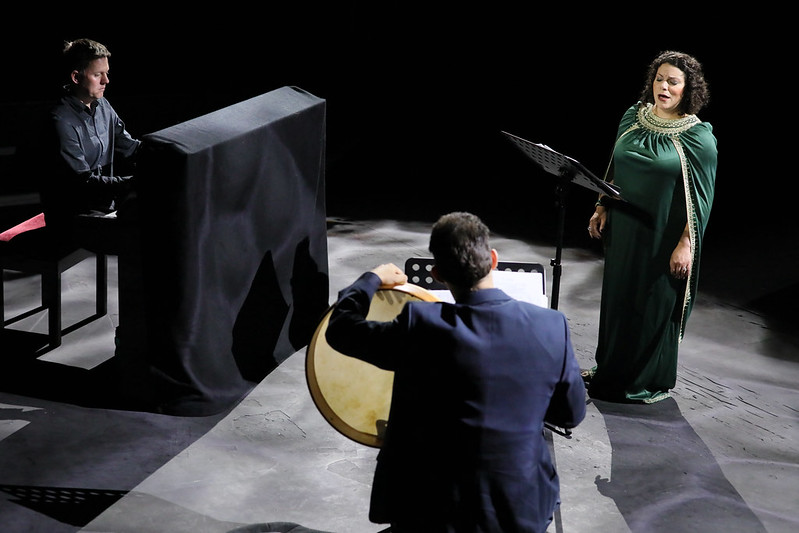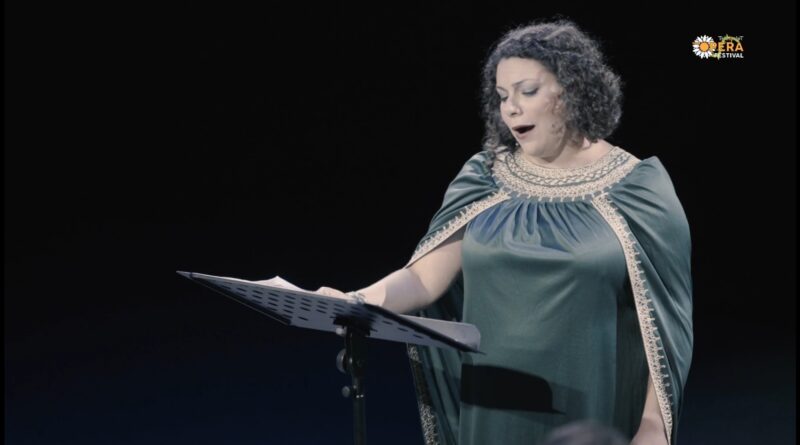 THE WORK
---
Mezzaterra is a 40-minute piece comprising eight songs for the following ensemble:
Mezzo-soprano
Grand piano (to be used with preparations)
Arabic percussion (daf, finger cymbal, riq)
The songs:
1. The Stranger
2. Exile
3. Three Rekhyt Birds
4. Al Gawal ألجَوَالْ (The Wanderer)
5. Bat Arav בת-ערב  (Daughter of Arabia)
6. The Great Longing
7. Al Nakhla ألنخلھ  (The Palm Tree)
8. Ver Firt Di Ale Shifn
Introduction to Mezzaterra
Excerpts from Initial Performance at Opera North
The Concept
---
Camille Maalawy:
Mezzaterra is based on themes of culture, language, & heritage based on my British/Egyptian (Coptic) background. The word 'mezzaterra' is taken from the book of the same name by Egyptian novelist, Ahdaf Soueif, and means a meeting point for cultures and traditions.
I trained as a classical singer, but have come to specialise in music of other cultures, predominantly classical Arabic & Sephardic repertoire of the Spanish & Judeo-Arabic diaspora. I wanted to try and devise a new piece that would combine both elements of my huwiyyah (identity) to reflect who I am as a singer and performer, and also as a woman of mixed heritage, who on occasion has felt neither totally British, or Egyptian.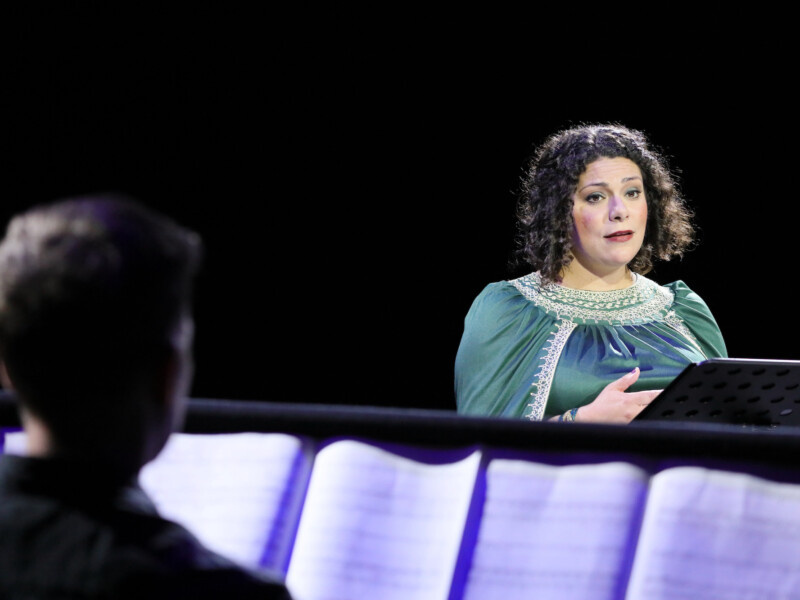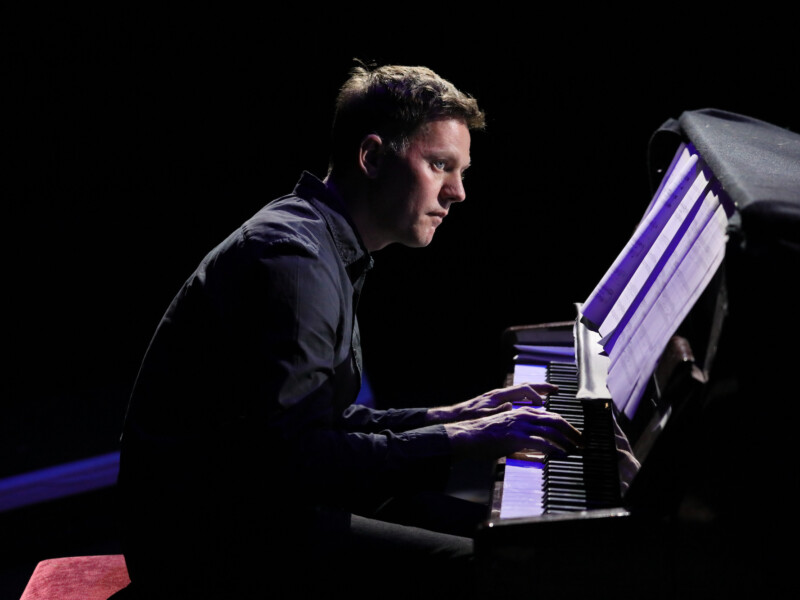 The Songs
---
The cycle takes the form of a journey, both within the complete piece, but also within a single song. Schubert is quoted both in the first and fourth pieces. First, with text from the first song of 'Der Winterreise' which is sung in English, Arabic and German. Then in the fourth piece, 'Al Gawal' (The Wanderer), through the triplet rhythm used in the introduction of the original piece; but by using prepared piano, the altered timbre provides a kind of distance, and emulates string instruments such as the oud. Text from 'Der Wanderer an den Mond' was translated into Arabic, and there is a hint of 10/8 rhythm at times that references the famous muwashshah, 'Lamma Badda Yatathanna'. The result is three independent parts, all wandering, sometimes meeting together at bar lines, but with freedom within the musical language.
THE CREATIVE PROCESS
---
Mark Slater:
Mezzaterra was (mostly) created during an intense three-day session between November 10th-12th 2021 in the Mantle Studio in the Howard Opera Centre in Leeds. Camille had assembled a substantial body of materials comprising texts, concepts, ideas, melodic sources, and snippets of musical cells. By the time we turned up on the first day, we had both had the chance to explore these materials and curate what, for each of us, were the focal ideas. All of this was centred on Camille's idea of a 'mezzaterra' – or middle ground, or meeting point – as a symbol for the many ways that cultures, languages, and identities traverse one another and become intermingled. That the song cycle would assemble and combine textual and musical ideas from many sources was clear from the start. Our job was to work out how exactly we would do this and how the piece would progress. We were joined by percussionist Guy Schalom whose contribution towards rhythmic, structural, and narrative elements was instrumental in shaping the songs as they are now. Camille and I held a second session to create another two songs, which took place at my house in early 2022. The original six songs covered a lot of ground (musically, narratively, politically), but we both felt that there was more to be said; that there were other ideas to be explored.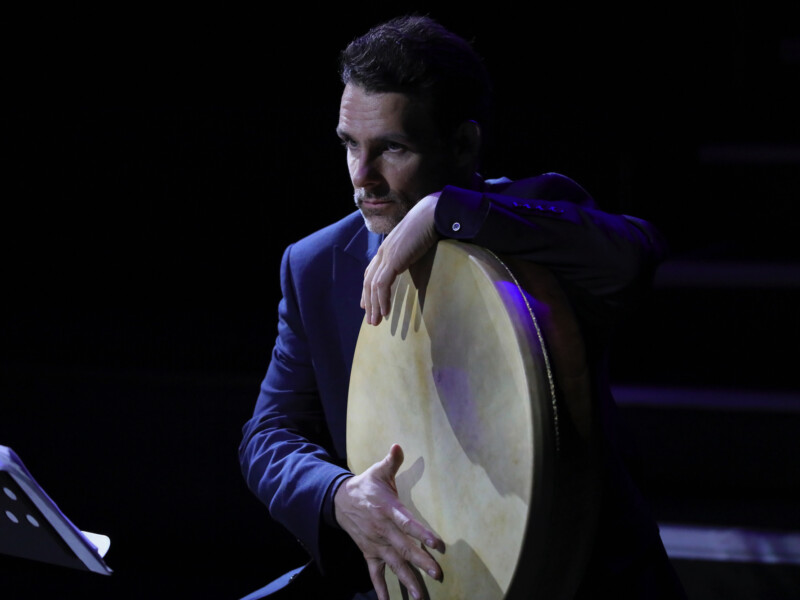 FUNDING AND SUPPORT
---

A wonderful Song cycle, the variety of texts, the well-balanced of musical composition and above all, Camille's beautiful and inspired singing… a serious, highly creative, imaginative, unusual and relevant piece.
OLIVER BUTTERWORTH
Al-Faribi Concerto
Mezzaterra (****) combines a clear concept… and the literary thread of journeying, exile and finding one's place shines through.
EDWARD BHESANIA
The Stage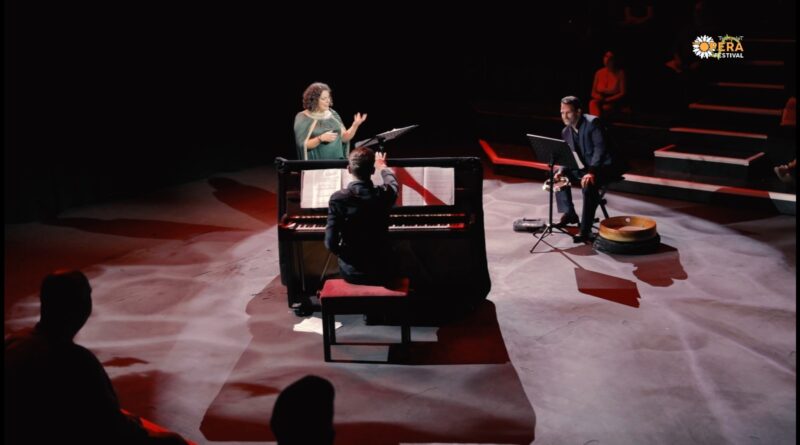 This fascinating and skillful interweaving of languages and musical styles is a joy to listen to, moving between Coptic Hymn and John Dowland to newly arranged Arabic texts with fluency and grace. Camille's warm and inclusive introductions to the music add a rich dimension to her performance.
JO NOCKELS
Head of Projects, Opera North